Here's the inside of "the box":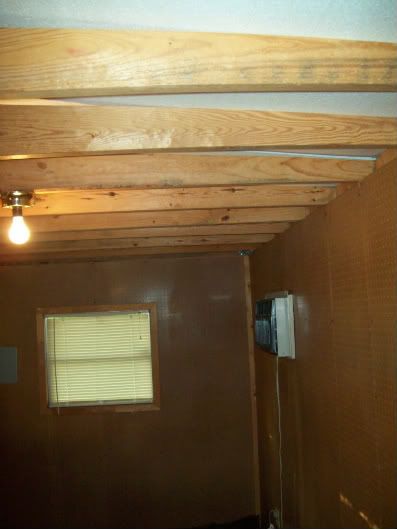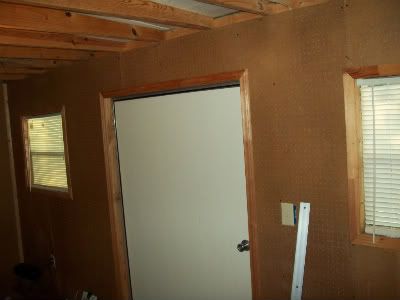 The dimensions are 16'x 8'x 7'. I researched the Internet for the best/cheapest soundproofing materials. I looked into everything from acoustic curtains to Owen Corning acoustical walls to egg cartons. Green Glue looked interesting, I read hours of the debate on AVS forums on wether it was hype or the real deal. I too figured there is probably something with the same properties as Green Glue to use and save a lot of money, but I couldn't be convinced of it. After wringing my hands and brain and finally my wallet, I decided on going with Green Glue. Heck, after reading all the debate, I sorta just wanted to see if it really works!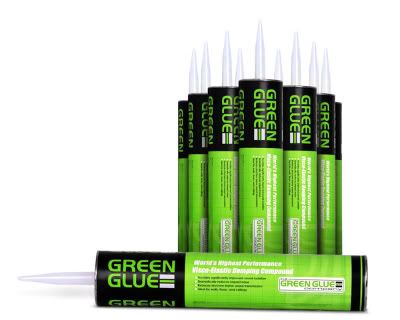 I decided to get two cases of the Green Glue, the combo case that includes two sealants and a regular case which came too $363 with shipping. When I tried to order over the Internet, I had read on the AVS forum about getting a discount by using a code, but it wouldn't work. I called Green Glue and asked them about it and they said to try this other code, so I did and it didn't work either. I went ahead and ordered it anyways figuring I was getting the run around, but in the "Comment" box on the order page, I complained about the code not working. Well, I received the invoice in my email and soon after I got this email as well:
I just wanted to let you know that I was able to make changes to your order that allowed you to get a discount. You should have received an email from our shopping cart showing those changes. Thank you for your interest in our products and please feel free to give us a call should you have any questions. Regards, Josh HenstorfSales RepresentativeGreen Glue Company710 11th Ave N.E.West Fargo, ND 58078866-435-8893701-232-1332 Fax608-566-5876 mobile
www.greengluecompany.com
Well, I never did receive an email from their shopping cart reflecting the change and I still ended up paying full price. I kept an eye on my bank account as well and it was never credited. I emailed Josh back that I never received that email/discount but never heard back from him. Well so much for that...
I have a friend named Fez that knows construction and I told him about my project. He offered to help me haul the drywall from Home Depot over to my house. I purchased 30 sheets of 5/8" (the thickest they had) of 4'x 8' drywall which was around $8 a sheet ($240). Spent another $10 on 1.5" nails for the first layer of drywall and then got 2" box of nails for the second layer. Fez loaned me his drywall gun and some big ruler thing for cutting the drywall, and showed me how to cut it with a razor and then how it just snaps off. After spending around $620 in materials, I took a deep breath and went to work.